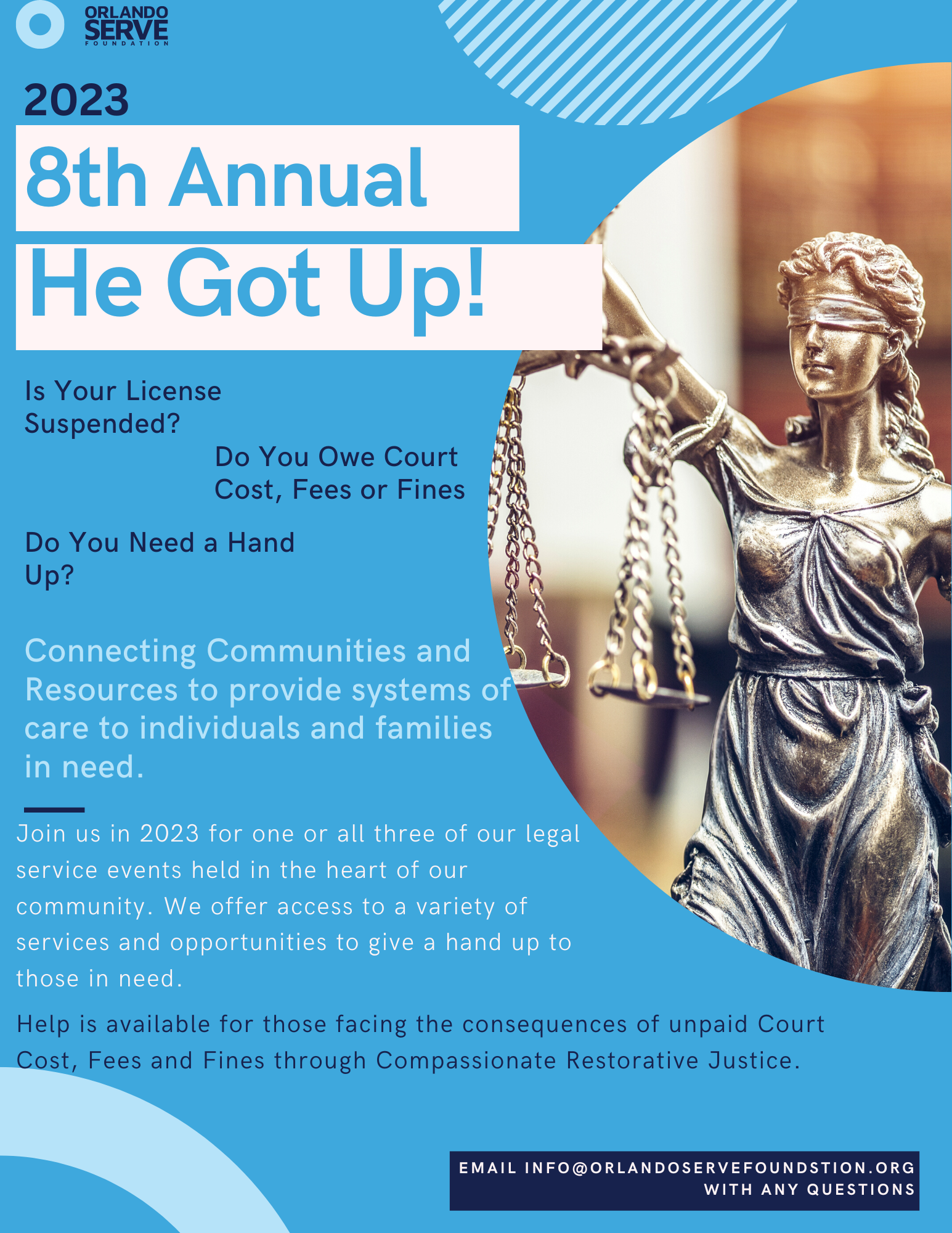 The Orlando Serve Foundation, He Got Up! is honored to offer our 8th Annual Legal Services event. Once again we share our unique brand of Restorative Justice to our community.
Is your Driver's License Suspended? Do you owe Court Cost, Fees or Fines? Do you need a hand Up? Help is available.
Please complete this form to register to participate in our next event scheduled for October 21, 2023.
Join us between 10am – 3pm , at the City of Orlando – Dr. James R Smith Center, 1723 Bruton Boulevard, Orlando, FL, 32805.
Other services will be offered by our many Community Partners. Each person will have the opportunity to visit Community Partner areas to obtain their information and services.
All attendees will be served a bag lunch during the event.
Thank you for your interest! Let's Get started!