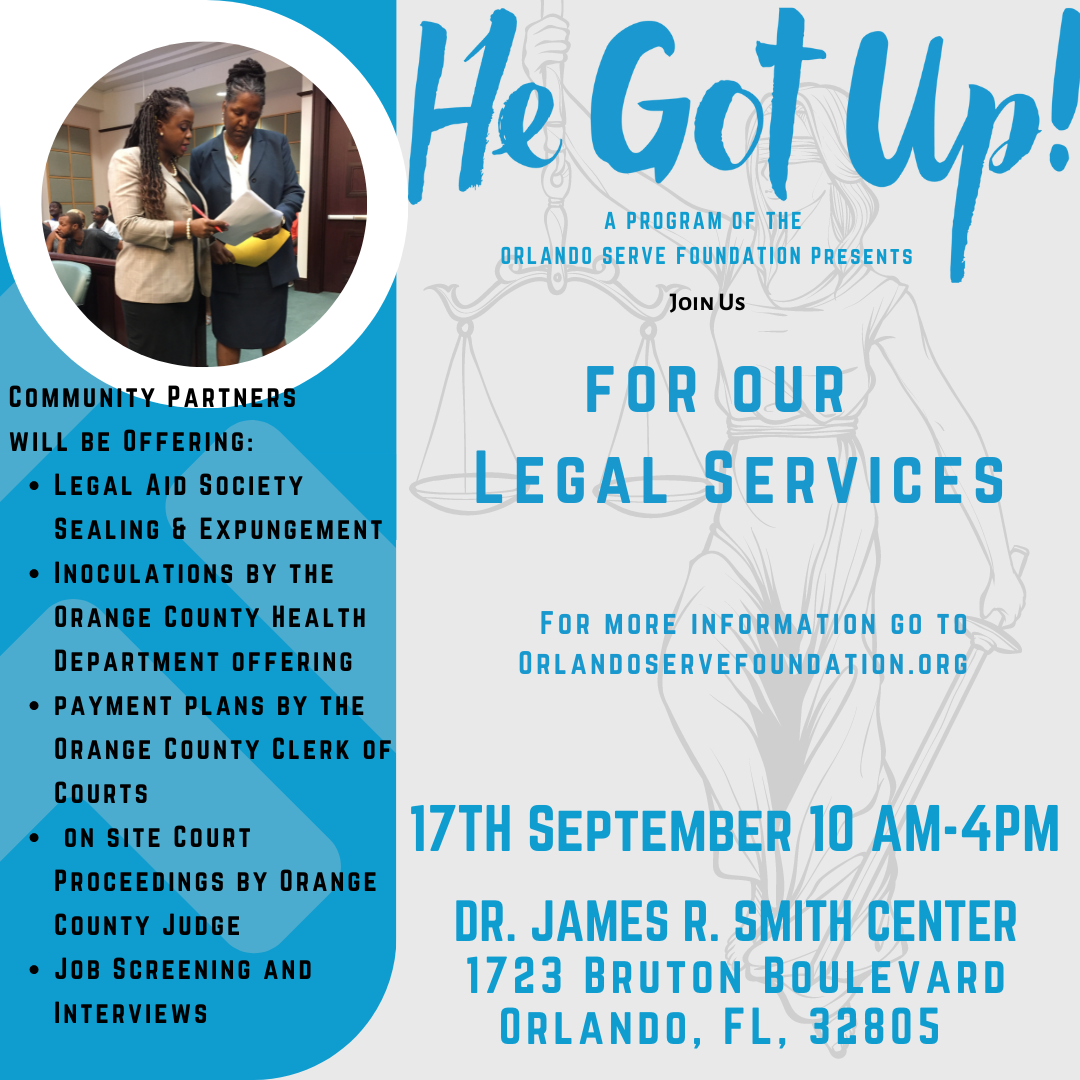 The Orlando Serve Foundation, He Got Up! is excited to offer a new format to serve our community during these unprecedented times.
Please complete this form to register for our next event Saturday, September 17, 2022.
We have a limited number of slots for on-site appointments available for those seeking assistance to address court costs, fees or fines. There will be opportunities to receive information and services from various Community Partners.
Join us between 10am – 4pm on the day of the event.  The event will be held at Dr. James R Smith Center 1723 Bruton Boulevard, Orlando, FL, 32805. 
Thank you for your interest! Let's Get started!