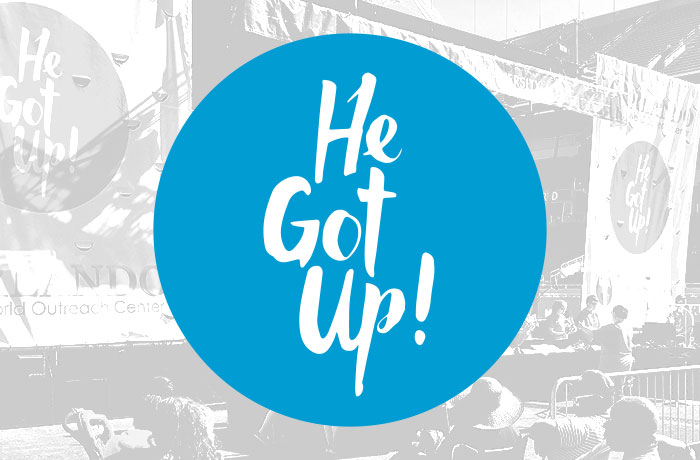 Tim Johnson, senior pastor for Orlando World Outreach Center, is the driving force behind He Got Up. Concerned with the growing number of crises and division in communities across the United States, Johnson felt called to create an event that would unite Central Florida by bridging the divide between the haves and have-nots in our community.
According to a 2013 federal study, when compared to other areas of its size, Orange, Seminole and Osceola Counties combined to rank first for chronically homeless people.  But as the news program 60 Minutes has highlighted, those numbers do not factor the additional families that live day-to-day in area hotels.
"The homeless numbers are staggering, but the need extends beyond the homeless," Johnson said.  "The greatest poverty in our society is being unwanted, unloved and uncared for. Our goal with He Got Up is to address this incredible need in Central Florida by demonstrating our love for our neighbors in a dignified way by showing them we care through this day of celebration and service that addresses many of their spiritual and material needs in one location."
Both He Got Up 2016 and 2017 began with an uplifting Sunday service that featured celebrities, inspirational speakers and talented musical acts.  The events continued with a separate community services fair which connected people in need. These services included a host of legal, medical, clothing, shoes, hygiene and other resources, as well as onsite job fairs with the goal of helping lift more families out of poverty.
Based on our success and learnings from those events, we are now focusing our efforts on a smaller scale in targeted areas of the Central Florida community. We will leverage community and neighborhood centers to facilitate some of these services, with an emphasis on compassionate restorative justice.
Our Mission
Connecting communities and resources to provide systems of care to individuals and families in need in Central Florida.
Board of Directors
Meet the team behind Orlando Serve Foundation