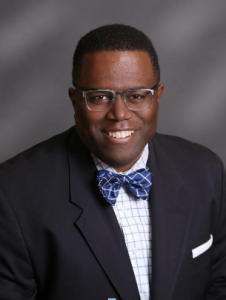 Drew Starke, an accomplished professional with more than 20 years in the automotive industry, is the Senior Dealer Operations Manager for Nissan North America in Orlando, Florida.
His career has included positions throughout the United States with both domestic and international carmakers in the areas of Sales, Marketing, Advertising, Promotions, Training, Customer Satisfaction, Inventory Management and Market Representation.  Currently, he is responsible for the overall performance of Nissan dealerships in Central Florida.
Drew launched his career with General Motors in Houston, Texas. His early experience with GM gave him solid footing in the industry and helped him to develop a keen understanding of product development, market penetration, retail marketing, branding and customer satisfaction.   After eight years with GM, he was recruited by Nissan to join the Mid-Atlantic Region. Since that time, he has been responsible for overseeing the sales and marketing operations of dozens of dealership and his current market has annual sales in excess of $420 million dollars. He has also increased Nissan's market shares in several districts, most recently in Orlando where he oversaw a 30 percent year over year increase in back to back years.
Throughout Drew's corporate life he has been actively involved in his respective communities.  Drew is currently an Officer of the Board of Directors of the Central Florida Urban League, a member of the Orlando Leadership Council of the United Negro College Fund and member of the Corporate Advisory Board of ALPFA Orlando. Drew also has served on the board of local Chambers of Commerce, volunteered as a coach with Pop Warner Football and donated time to area food banks and Habitat for Humanity.
Born in New York City and raised in suburban Washington, D.C., Drew is a graduate of Morehouse College in Atlanta, Georgia, where he earned a Bachelor's degree in Marketing. He is a member of the 2012 Class of Leadership Knoxville and has participated in several leadership and training classes, including the Summer Venture in Management Program at the Harvard Business School. He is married to Angela Starke and has two children, Sydney and Spencer.