SCOTT MICHAEL
BOARD MEMBER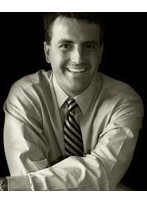 A Partner at Strombeck Consulting CPAs, Scott Michael, has been recognized as CFO of the Year by the Orlando Business Journal. Scott has more than two decades of experience providing advisory and accounting services to thriving businesses, from small startups to multi-billion dollar international organizations.
He also founded and sold a software company that had thousands of business clients using the software that he wrote with his own hands.
Scott's energy, optimism, and technical background make him very effective at applying technology to business issues. While many in our profession spend much of their time (and their clients' time) on the rearview mirror (calculating historical performance), Scott utilizes technology to make those activities happen in near-real-time. Having historical information gathered in near-real-time gives the organization a scoreboard that not only presents the score (cash, profitability, receivables, etc…) as of right now; but also what the score is expected to be in the future based on all of the intelligence in the organization.
Scott earned his Masters of Science in Accounting from Liberty University and his BA in Accounting & Finance from Cedarville University.
Scott's zeal for the community keeps him actively involved on the Board of Directors for the Roper YMCA and the Orlando Serve Foundation.  Scott also serves routinely as the Sergeant-at-Arms for the Rotary Club of Dr. Phillips in Orlando, Florida, and as a Deacon at Mosaic Church in Winter Garden, Florida.