BEATRICE BROWN
BOARD MEMBER, PROGRAM DIRECTOR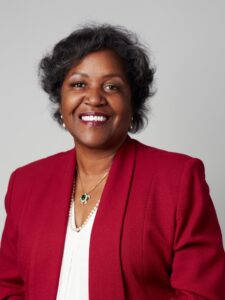 Beatrice R. Wells Brown was born and raised in Orlando, Florida. Beatrice is a product of the Orange County Public School System. She graduated from Boon High School where she was on student council and was a class officer.
Beatrice continued her education by attending the Historically Black Institution of higher learning, Morris Brown College in Atlanta, Georgia.  Morris Brown College founded in 1881 has a vast history of preparing students for success in life.
During her matriculation at Morris Brown College, Beatrice maintained a choral music scholarship and the Dean's List for excellence in academics.  She traveled to many states as part of the concert choir, was a class representative and residence hall advisor. The rich experiences at the Morris Brown HBCU impacted her life for the better. Beatrice graduated with a Major in Criminal Justice and a Minor in Sociology.
Upon graduation from Morris Brown College, Beatrice worked for several years in the field of criminal justice before returning to school to obtain her Juris Doctorate Degree from the University of Florida College of Law in Gainesville, Florida.
Beatrice began her legal career working at State Agencies and private law firms.  Beatrice eventually opened her own private law office, the Wells Brown Law Group. Beatrice takes service to heart and works to help those in need.
Beatrice has remained active in her community and endeavors to live out God's purpose and plan for her life. She is convinced that part of that plan and purpose is to be of service to others.
Beatrice is married to her awesome husband of nearly 3 decades, Keith Brown, and is the proud mother of 3 adult children and 2 beautiful grandchildren.