February 16, 2017
Posted by:

Beth Kennedy

Categories:

He Got Up, Latest News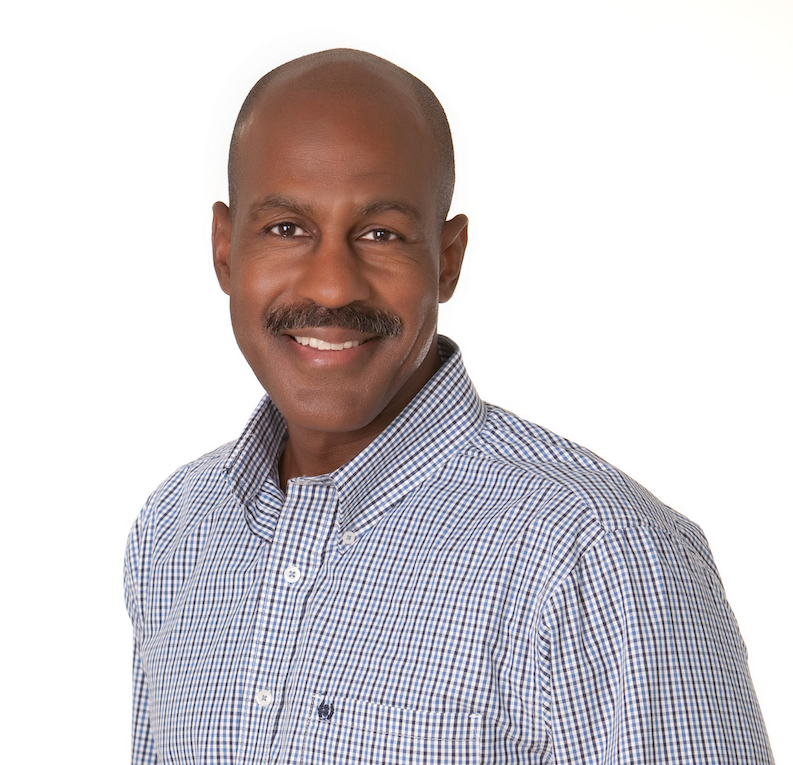 Orlando Serve Foundation Welcomes Art Monk to our 2017 Celebrity Gala & Golf Tournament at the The Ritz-Carlton Orlando, Grande Lakes, Orlando, FL March 2-3rd.
About Art Monk:
In August 2008, Art Monk was inducted into the Football Hall of Fame.  Definitely, this was a stellar moment for a dedicated and accomplished athlete.  But when Art Monk retired from the NFL in 1996 with unmatched passing records, he was already working on the next chapters of his storied career – endeavors in business and community that demonstrate his true leadership.  Today, Art Monk means business.  His career now is focused on leadership in business, education, philanthropy, community services, motivational speaking, along with being a "great" family man.  Take a look at his records of achievement – different stats that is, ones that demonstrate his business acumen as much as milestones during a brilliant sports career in the NFL.
Art Monk Means Business!  In the early 1980's, soon after he entered the NFL, Art Monk founded his first business ventures that launched an entrepreneurial career complementing his nationally recognized NFL sports career.  Today, Monk owns and operates several businesses.  He formed Art Monk Enterprises, LLC., Iron Consulting, LLC., and Art Monk Ventures, LLC. to manage his personal and commercial interests.  This endeavor was not a spontaneous pro-ball retirement decision, but part of a planned strategic career move.  Early in his NFL career, Monk understood the need to be well positioned in the marketplace for a successful business future.  No longer a man of few words, Monk has succeeded in today's marketplace with a quiet confidence, methodical analysis and a tempered focused passion to achieve all his goals.
Art Monk Speaks Out.  Art is well known for his quiet determination – until he speaks to the public.  Whether discussing his endeavors in both business and sports, he reaches out to budding entrepreneurs demonstrating business savvy along with demonstrating and modeling for his audience his commitment to youth, their education and community service.  Art is a refreshing speaker in a world of complex commercial markets and business strategies, especially as he demonstrates transitioning his sports career into business.  He has an extended history addressing various sports' audiences, but takes great pride in his work addressing numerous educational organizations, church and community groups.  His message to his publics surround his belief in working hard, recognizing your skills and committing to them and your career, preserving family values and planning for the future through goal setting and attainment.
Art Monk Understands His Community.  Art Monk is more than philanthropic, he believes in community investment.  He is a service provider and caring individual who does more than just recognize need. The NFL veteran has been called a man of few words, except when it comes to helping children.  As the father of three, Monk believes that education (values based education) is the key to every child's future.  He co-sponsored the "I Have a Dream" Program for 60 students from DC's Terrell Elementary School.  The program guaranteed a college education to all of the students, and provided tutoring, testing and support throughout the school year.  This process according to Monk, keeps students on track by keeping the end goal in sight ensuring steps for college acceptance and preparedness.  In 1986, he created the Good Samaritan foundation, which provided a wide-range of academic development and values based education programs.  Monk participates in numerous charitable endeavors.  He believes in real service and support for children and families those in need.
Art Monk Believes in Family.  Art Monk was raised in White Plains, New York guided by a close-knit loving family.  He carried these values into his own family raising three children with his wife of 28 years.    He is an accomplished professional who values family above fame.  According to Monk, his greatest recognition came not from his numerous sports awards, but from his son who thanked him for showing up at all his soccer games.
Art Monk is a Sports Professional.  In 2008, Art Monk was enshrined into the Pro Football Hall of Fame.  This Award was not the culmination of a successful sports career, but another benchmark in an amazing career of drive, motivation, energy, talent, skills and success. Art Monk was a critical player as a wide receiver for the powerful Redskins team dominant during the eighties along with stints with the Jets and Eagles.
Born and raised in White Plains, New York, Art graduated from White Plains High School where he excelled in sports and received a scholarship offer to attend Syracuse University among others.  Having graduated from Syracuse University with a Bachelor of Science Degree in Communications, Art Monk went on to have a 16-year career in the National Football League.  The Washington Redskins drafted Art Monk as the 18th overall pick in the first-round of the 1980 NFL Draft.  He is best known as a former wide receiver with the Washington Redskins. During his 16-year career in the NFL with the team he came to be known and lovingly referred to as "Mr. Redskin." His on-field accomplishments include three Super Bowl victories, one NFC Championship, 5 NFC East Division titles, three Pro Bowl selections, three ALL-NFC selections, and many other awards.